Business Card Submitters: Important!  Hair On You does not guarantee that your business card will be displayed, an amount of time that your card will be on our cork board or the position of your card on the board. This board is not a business requirement but a privilege. We are not required to list your business card. We will not list cards that are not suitable for our website and audience.

Due to the overwhelming amount of  business cards, brochures and flyers requested to be

displayed or mounted in the salon, as much as we would like to, Hair On You does not have the

space to exhibit such a large amount of advertisement.

However, we would like to offer you the opportunity of using our online

Business Card Cork Board (below) to display your business card.

The Staff at

Hair On You

Salon & Spa

Thank you!

Potential Customers: Important!  If you choose to use a service or product advertised on the posted business cards, this is done at your own free will. Hair On You and its employees and/or agents can not vow or promise you that the individuals or businesses advertising their business cards have the knowledge, expertise qualifications and skills in which they are claiming. If you have any questions about a listed business card, please contact that business directly.

Hair On You is not responsible / and not liable for photos, text, content or logos used in the business cards posted on this cork board. Please contact the authorize personnel or owner of the business card. 


Sandy Clicks and Prints

Web Design & Logo Services

410-417-7468

www.sandyclicksandprints.com

All Bizz Directory

www.allbizz.net

support@allbizz.net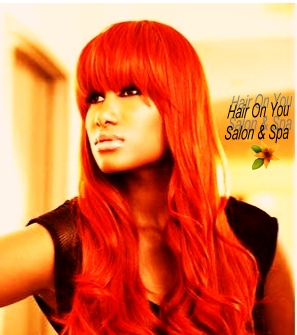 Hair On You Salon & Spa

www.haironyou.com

info@haironyou.com

410-672-4246

HAIR ON YOU SALON AND SPA © 2013

2288 Bluewater Blvd. Ste 240 , Odenton, MD 21113  |  (410) 672-4247  |  Open  9:00AM to 7:00PM  Tues. - Fri.   7:00AM-2:00PM Sat.

WEBSITE DESIGNED BY: SANDY CLICKS AND PRINTS  ALL RIGHTS RESERVED

Or you can email a photo copy or digital copy of your business card to support@allbizz.net

All This Beauty, In One Great Place! PH: 410.672.4247

Recycle Your Paper Today FREE SHREDDING!!!

Call: 410-381-6363